OUTREACH MINISTRIES
Northglenn Rescue Mission: Saturdays after service for prepping food. Food for 30 people to be delivered at 7pm. We need volunteers for this item. It is a short-term mission to last only 18 weeks (through the end of March).
Thursday Outreach Lunches: Thursdays @12noon at Webster Lake/EB Raines Park. All hands are welcome to come join in passing out food and developing community with the least of these. If you can join for meal prep, it begins at 10am at NSCC. Join us in the large pavilions just south of Webster lake for building community and relationships. It's exciting times!
Food Drive: We will keep our Food Drive on-going. Please drop your non-perishables and PPE in the metal bin in the foyer.
Small Food Pantry: The Youth has embraced this item. They dug a hole and set a pole. The committee will be putting together the small pantry. Youth will put it together and install.
Message Board: The message board has been installed! We are filling it with resources!
We are connecting with Community Partners and finding ways to volunteering with other vibrant and active ministries that are already serving the homeless in our area.
We are dedicated to pursue the "Least of These" in our community. Thank you for those that participated in the Live-Stream & the In-Person brainstorming session with us! Big Ideas & Open Hearts!! We look forward to a rich 2022 reaching those around us!!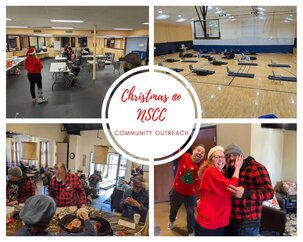 WORSHIP TECH TEAM
We are looking into all the ways to re-open for in-person services & to continue live-streaming. We don't know all the hurdles ahead, but we know we will need more hands on deck to do all the things.
Email Kelly Parker, Worship Coordinator for more information on volunteering worship@nextstepchurch.org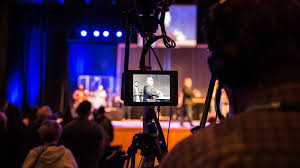 WELCOME/GREETING TEAM
We are looking for individuals that would love to be on the front lines of greeting members and guests every Sabbath morning.
Email Pastor Dustin Mackintosh for more information on volunteering pastordusty@nextstepchurch.org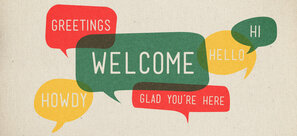 TREASURER NEEDS
We are prayerfully seeking a new treasurer. This is a formal role that will be voted on by the entire church body. There are many requirements and special tasks involved.
Email Pastor Dustin Mackintosh for more information on nominating someone to this very trusted position at pastordusty@nextstepchurch.org
NEED HELP?/ WANT TO HELP?
If you have a need or want to know how to plug into all our efforts, please reach out via help@nextstepchurch.org