Purpose
Camp Paul Hummel overlooks the beautiful Boulder valley and most of Denver. Campers are going to have the time of their lives as they build relationships with each other and the Lord at camp. Activities include hiking, swimming, recreation, campfire games, Bible study, worship, archery, and crafts. Campers build relationships with each other that will last a lifetime as they grow together during the week. Camps are for children entering grades 3 through 12. Each camp lasts approximately one week.
Stay Tuned: Registration is coming soon for CPH 2022!!!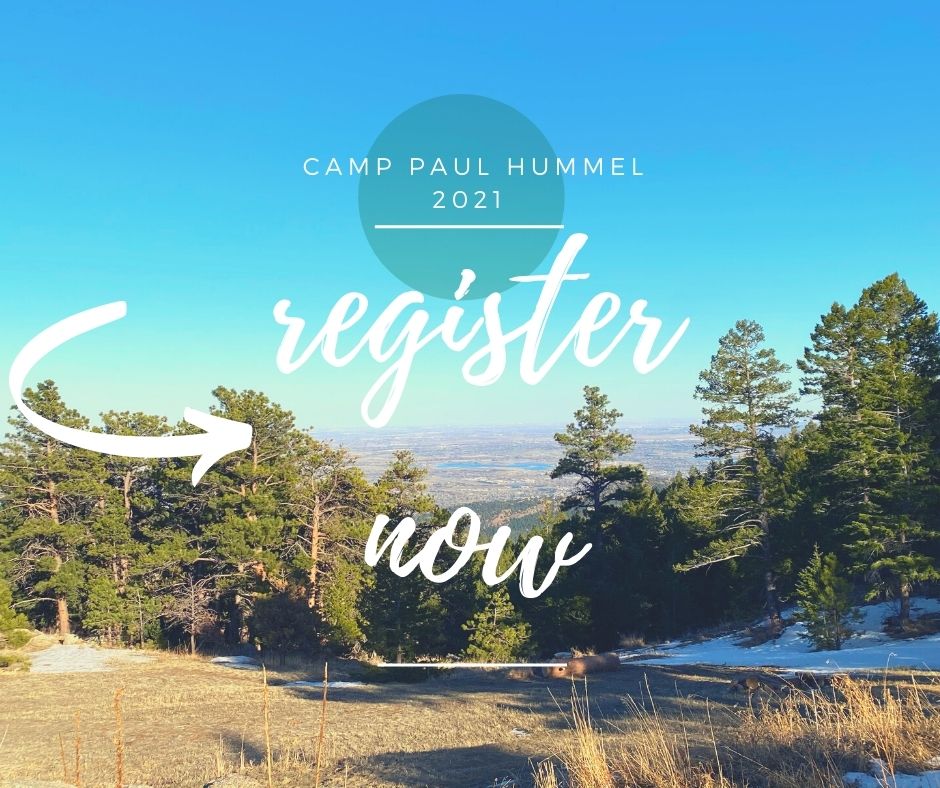 Please click the link below to begin the registration process:
$150.00 before June 1st
$170.00 on or after June 1st
(payment via credit card will include processing fees)
2021 Camp Dates:
Intermediate/Senior Camp (entering grades 7-12): June 27-July 4 (Directed by Pastor Dusty Mackintosh and Miriam Berg, association camp is Senior camp)
Junior Camp (entering grades 3-6): July 11-16 (Directed by Kelly and Brandon Parker)
COVID-19 Regulations- We are currently operating under COVID regulations set by the state (updated June 09, 2021). These regulations will change what camp has looked like in the past. We will continue to review and adhere to state regulations, we will communicate updates with our camp families, and we will continue to work towards providing a safe, enriching, and faith-filled camping experience.
You can review the current state COVID regulations here (June 2021): https://covid19.colorado.gov/residential-camps
You can review Camp Paul Hummel's COVID-19 Plan here (06/10/2021): https://docs.google.com/document/d/1EJx0M5n2ADeFVmJY2zN0G90GYu7J1oPEOuoERRItfHA/edit?usp=sharing
Camp Address
Camp Paul Hummel
192 Mine Lane
Boulder, CO 80302
Camp Coordinator
Katie Moore
E-MAIL: cphcoordinator@gmail.com
Directions: Click here for Location Map & Driving Directions to Camp Paul Hummel
Insert your page content here